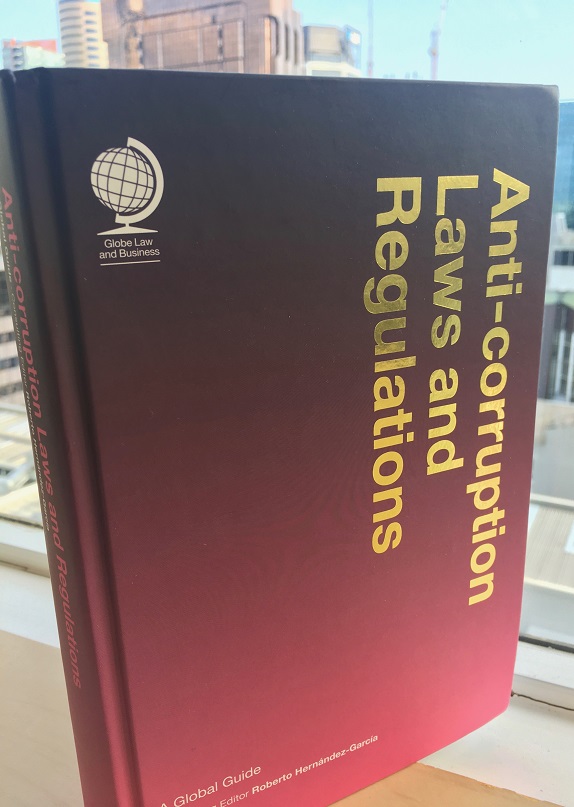 Gary's latest publication is a New Zealand chapter contributed to the major new international work 
Anti-corruption Laws and Regulations, a Global Guide.  
This significant new text, published by Globe Law and Business, aims to be a definitive guide to international corruption and bribery legal regimes in place around the world.  Gary was one of a panel of international experts invited to contribute and, with the book ending up at 29 chapters and some 430 pages, it is a solid and comprehensive guide. The Managing Editor at Globe London has kindly allowed a sample extract from the chapter to be made available – click
here
for the extract on 'New Zealand' by Gary Hughes. Copies are available for purchase from the Globe Law & Business website
here
 or you can find it on Amazon
here
.
NZ chapter written – Anti-corruption Laws and Regulations, a Global Guide – new textbook