The Association of Certified Anti-Money Laundering Specialists (ACAMS) Australasian Chapter each year partners with the New Zealand Police Financial Intelligence Unit to organise New Zealand's premier anti-financial crime conference.
Held at Te Papa Tongarewa, National Museum of NZ, Wellington, Gary as Advisory Director to the ACAMS Australasia Chapter board has worked for a decade as part of the organising committee and expert speaker/co-chair at this flagship AML-CFT event.
As the complex geo-political landscape and transnational crime environment still dominates discourse, 2023's Conference programme will feature sessions on payments system fraud, Russian sanctions, regulation of gatekeeper 'Tranche 2' professions, as well as domestic anti-money laundering links to international crime syndicates, tax evasion and digital developments, plus challenging the fabled 'effectiveness' expectations for AML-CFT compliance and KYC systems.
Over 2 and 1/2 days this conference delivers more insights than any in the region – into business crime, risk management, regulatory compliance, law enforcement topics, local and international crime-fighting techniques and trends.
Venue capacity is strictly limited to 450 persons, and registrations for in-person places always sell out (virtual option is then available to attend online too).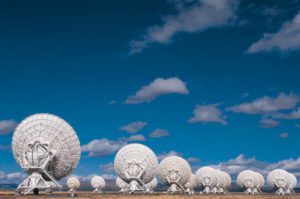 2023 DATES are confirmed:
Conference: Tuesday 7th and Wednesday 8th  November 2023 – two full days of plenary sessions with local and international experts.
The day beforehand, our New Zealand AML-CFT  Supervisors (DIA, FMA and Reserve Bank) will hold specialist reporting entity workshops, afternoon of Monday 6 Nov.
Gary runs an acclaimed "AML Interview" session each year

at this Conference, hosting a detailed conversation with international regulators & leaders from his extensive network of financial crime-fighting professionals.
Guests are typically at the cutting edge of high profile cases or trendsetters in the fields of AML, CFT, Sanctions.
≈ ≈ ≈ ≈
The 2023 Police FIU link to register to attend can be found here:
Gary's international guest for The AML Interview 2023 will be visiting from the heart of the UK's Economic Crime & Transparency reform revolution, Assistant Director at Her Majesty's Revenue & Customs, direct from Whitehall in London.
In previous years The AML Interview has included popular fireside chats with:
David Lewis, chief executive secretary at the Financial Action Task Force (FATF)
Ilze Znotina, Head of the FIU of Latvia, a fascinating small nation with a few similarities to NZ, but on the doorsteps of Russia!
Tom Keatinge, financial crime policy and counter terrorism guru at RUSI (the Royal United Services Institute)
Clare Rewcastle-Brown of the Sarawak Report, who exposed the 1MDB corruption scandal in Malaysia
Lisa Main of the International Consortium of Investigative Journalists (and ABC News Australia) working inside the Panama Papers beneficial ownership scandal that led to major changes to NZ's AML and foreign tax trust regime
AUSTRAC's lead external prosecutor Sonja Marsic, involved in the big ticket prosecutions of TabCorp and CBA Bank, as well as the Hayne Royal Commission
For copies of the slides or speaking notes or video content of past AML Interviews, please email Gary or contact via this website.
New Zealand Police Financial Intelligence Unit 2023 annual conference (ACAMS JV) – dates & details