Transport, utilities and core infrastructure industries are undergoing intensive and rapid change. This is being led by forces of technological disruption, international trade (both physical and in ideas), population growth and government prioritising of investment.
These sectors involve long-term contracts for core services, huge public funding and safety imperatives, and multiple issues with regulators and government agencies. Gary has extensive experience helping transport and infrastructure clients resolve commercial, logistics and contract disputes. He deals with specialist regulators such as Maritime NZ, NZ Transport Agency, Commerce Commission, Civil Aviation Authority, MBIE and MFAT, NZ Customs, BRANZ and DBH building agencies, Ministry of Transport, or port and airport authorities.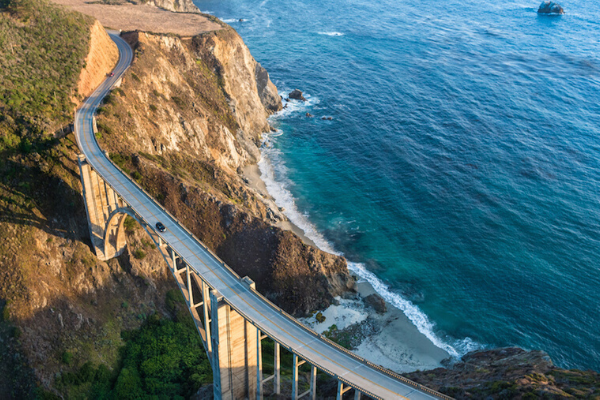 Transport work includes with large global shipping lines, trucking/logistics, aviation, marine and land transport clients. Some are freight-focused; others passenger-oriented.
In recent times Gary advised extensively on regulatory reform in the shipping sector and disruption in taxi markets.
Infrastructure work includes advising New Zealand's largest waste and recycling firm on major competition and regulatory matters, disputes and strategic issues. Gary also has a long history working with electricity and gas utilities, industrial equipment providers, and representing clients in building product and construction law cases. He has been involved in the import/export sectors, using his Economics/International Trade degree to good effect in cases over import restrictions, anti-dumping duties, Customs or non-tariff barriers, port authority, international sale of goods disputes.
CASE EXAMPLES AND EXPERIENCE:
Representing Uber B.V. in regulatory, policy and disputed matters involving the NZ Transport Agency, NZ Police, and taxi industry incumbent rivals.
Advising Waste Management NZ on various projects involving local authorities, market competitive activities and JV or contractual matters.
Representing major container shipping lines (e.g. NYK, Maersk, CMA-CGM) on competition, cargo, maritime safety or regulatory disputes affecting the industry.
Acting for UNITE Logistics in a new JV enterprise, and in distribution disputes.
Representing leading fitness and recreation group Les Mills NZ in complex insurance claims, leasing and public works/CERA problems, over Christchurch quake-damaged properties.
Advising the International Container Lines Committee on Productivity Commission shipping industry reform, and exemptions/collaborative conduct in the Commerce (Cartels) Bill.
Defending Downer in $44m multi-party claims over construction defects in New Zealand's largest shopping mail, the Botany Town Centre.
Advising parties affected by the Kotahi Logistics trade practices authorisation (shipping).
defending Siemens successfully in the NZ Commerce Commission prosecution of a major international energy sector cartel case (gas insulated switchgear).
Handling product liability, weather-tightness and product recall cases in the building sector, including for Fletcher Building Group entities.
Advising Mighty River Power on various electricity sector regulatory or competition law issues (e.g. wind-farms, smart meters, generation plant).
Advising Air NZ on specific marketing and promotional campaigns.
Representing Vodafone on joint bid with Telecom for rural broadband infrastructure contracts, including dealing with MED, Crown Fibre, and fending off complaints lodged with the Commerce Commission.
Acting for Vector in the Commerce Commission's gas pipeline price control inquiry, and subsequent judicial review.
Representing Japan Airlines in the air-cargo surcharges cartel case brought by the Commerce Commission.
Obtaining authorisation of a restrictive trade practice for the Pohokura Gas JV (junior counsel to Dr Mark Berry).
Representing Vector in major construction law arbitration over the Auckland CBD electricity line tunnel.
Challenging anti-dumping duties imposed by MED's Trade Remedies Group.
While in London, Gary handled cross-border sales and trading cases, such as a €300m commodities (steel coil) arbitration; and project finance dispute over construction of a hotel on the Thames River.