Collaboration by contract and use of corporate structures are two great Western traditions underpinning commerce and development. But when a contract is broken or terminated, a JV disintegrates, or a company is misused, principle and perspective can be easily lost in dispute.
What is then most important is robust advocacy of position and clear thinking on strategic options and outcomes.
Gary has over two decades' experience with commercial dispute resolution in all its forms: by negotiation, mediation, conciliation, arbitration, and in the courtroom. For some issues a court ruling is necessary, but in fact most businesses prefer matters steered towards a sensible resolution. He achieves this for clients by applying a blend of litigation and commercial strategic skills to his work.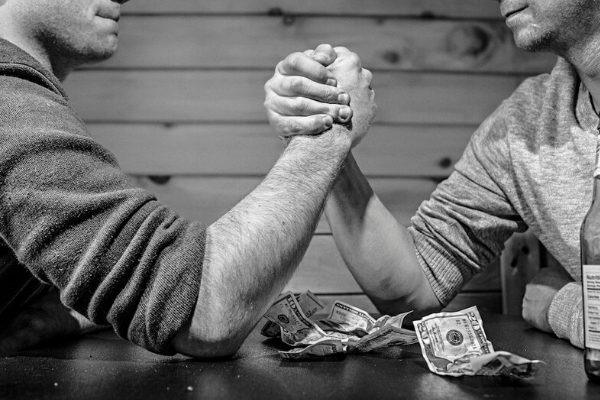 Gary's expertise in handling regulatory investigations and prosecutions, including administrative law and judicial review of government agencies, cuts across both private and public sector disputes. In addition, he has specific experience in sports and media law cases, including disciplinary process and appeals, competition law, media/broadcast and sponsorship rights cases, as well as sports governance problems.
CASE EXAMPLES AND EXPERIENCE
Obtaining a court injunction to stop a bank's termination of accounts, to keep commercial banking facilities open ("de-risking" issues).
Acting for race teams in Motorsport NZ disciplinary proceedings, protests, appeals, and involvement in sports promoter/governing body litigation ("V8 Supertourers").
Representing a client in a retail product distribution contract termination dispute.
Assisting Uber to successfully establish its New Zealand presence, including regulatory issues and public law/dispute resolution work.
Acting for party in alliancing contract breakdown dispute, including arguments over restraints of trade and misuse of confidential customer information.
Handling infrastructure facility disputes over access terms and contractual restructuring solutions.
Advising directors of financial trading business in dispute over insolvency of counterparty, including corporate governance and directors' duty issues.
Successfully defending Siemens in the first Commerce Commission price-fixing cartel case (gas-insulated switchgear) to go to full trial in a decade.
Representing a US shipping business in dispute over sale & purchase terms and potential arbitration.
Litigation between former partners in a failed automotive joint venture, including contract and fiduciary claims.
Representing a bidding party in tendering/RFP investigation and dispute over award of local government contract.
Acting as supervising solicitor appointed by Court over execution of seizure orders (Anton Piller) in a marketing/travel and hospitality business dispute.
Advised Downer in multi-party building and construction defects case concerning New Zealand's largest retail mall complex, the Botany Town Centre.
Defending an international bank against allegations of fraud, deceit and conspiracy to favour one customer's interests over another.
In London, Gary worked with leading litigation law firms on English and multi-jurisdictional disputes, such as:
a 2-week jury trial in the New York State Supreme Court – instructing US attorneys, preparing witnesses, jury modelling and post-trial interview etc.
international freezing orders (Mareva injunction) over assets in Russia as a result of currency crisis, with litigation in London and in Switzerland.
regulatory tribunal disciplinary prosecutions for London Metals Exchange against financial institutions for market manipulation and breach of trading rules.
Gary has been listed by independent lawyers guides such as Legal 500 (Asia-Pacific) and AsiaLaw Profiles for dispute resolution, and Benchmark Litigation for regulatory investigations and insurance. He conducts litigation for clients at all levels of the New Zealand court system, and in specialist tribunals, and has also contributed to witness examination training sessions for NZ Police (DSIR) forensic officers.
For the latest posts on Commercial Disputes click here