In late June Gary enjoyed a busy couple of days in Sydney presenting at the ACAMS conference on financial crime and regulatory issues.  A real highlight was working with AUSTRAC's enforcement leadership team on a panel about "Lessons from recent enforcement actions" in the AML/CTF space.
With over 16,000 regulated entities, from sole trader remitters to the largest banks in Australia, AUSTRAC is a very broad and active Supervisor of AML/CTF reporting entities. 
And in a short few years, AUSTRAC has become the most feared prosecutions body on the Australian regulation scene, driving record-eclipsing cases against TABCorp (A$45m) then CBA Bank (A$700m) then Westpac Bank (A$1.3b).  This was a fascinating discussion with in-house and external advisors at the cutting edge of elevating risk management and governance principles, and taking action when they fall down (spectacularly).
Lessons From Recent Enforcement Actions 
Sonja Marsic (PSM), Senior Executive Lawyer, Australian Govt. Solicitor office, Sydney
Gary Hughes, Barrister, Britomart Chambers, Auckland
Alex Elith, Director of Enforcement, AUSTRAC, NSW 
Congratulations to co-speaker Sonja who received public honours in the 2022 Australia Day Honours List, a Public Service Medal, for her sterling work in prosecuting financial crime.
Spread over two days of the 2nd annual flagship ACAMS Australasia Conference, Gary was also involved participating and commenting on presentations regarding Aust and NZ Sanctions upon Russia, and the Proceeds of Tax Crime.
A very enjoyable, if busy, few days seeing old connections and new clients in NSW.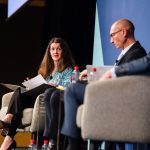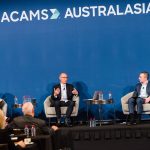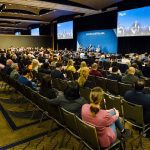 CONTACT Gary if you would like to obtain speaking notes or powerpoint slides from any of the 3 Australasian sessions he was involved with:
Sanctions – The Cost of Conscience
How Russian invasion of Ukraine has impacted Sanctions obligations, priorities, and the culture of compliance

Evaluating recent developments in human rights and Magnitsky style sanctions
APG Typologies Project: Money Laundering of Proceeds of Tax Crimes
Examining tax crimes as a predicate offence in the Asia-Pacific region
Analyzing what the literature says and closing the knowledge gaps
Identifying outputs to improve an AML programme
Lessons from Recent Enforcement Actions – Australia and New Zealand
Sydney session June 2022 – presentation with the AUSTRAC Enforcers