Gary was an expert speaker at the Inaugural ACAMS AML & Anti-Financial Crime Conference – Australasia on 21 – 22, June 2021 held at the Shangri-La Hotel, Sydney.
Law enforcement officials and risk managers from both Australia and New Zealand came together in Sydney in June, in a rare treat of live conference collaboration again. More than 15 other expert speakers alongside Gary were on hand, to share successful financial crime stories and discuss how effective partnership outcomes should evolve further.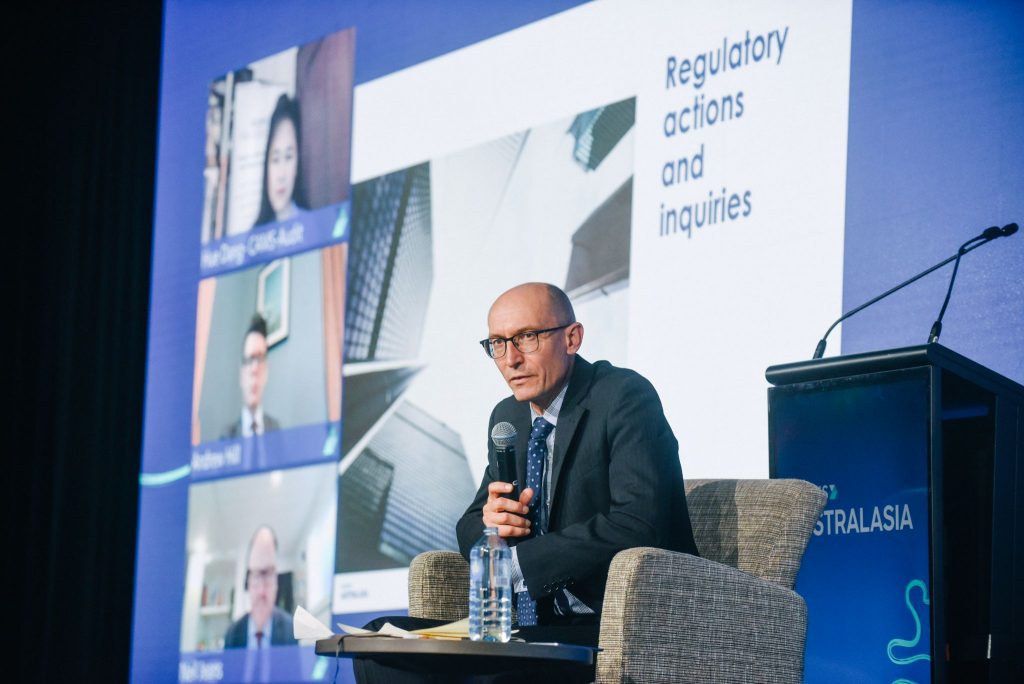 Gary was involved in 2 top panel sessions:
– Regulatory update analysing regional trends and developments across the APAC region
– Success stories behind effective PPP investigations and prosecutions
Despite the huge challenges of running a big event in the aftermath of Covid-19, nearly 200 participants found the conference a worthwhile and roaring success.  With professional venue and staff making sure everyone was masked, sanitised and safe, there was clearly a pent-up demand for productive and insightful in-person events. ACAMS was fortunate to get the event run; within days the situation in NSW worsened and, at time of writing, our Aussie friends remain in various levels of Covid-lockdown.
A number of other great sessions were run under the overall theme Identify, Disrupt and Protect: Combatting Crime with Technology and Intelligence
– including:
International Wildlife Trafficking, Modern Slavery and Human Trafficking
Regulating the Gambling and Gaming industry
Effective Management of TBML Risk
Plus a great keynote address by Dr Nathan Newman of AUSTRAC, which is recorded and available online
Once the pandemic/lockdown subsides, planning will start for the next ACAMS Australasia conference, in Melbourne in 2022.  Keep up to date with the events calendar at www.acams.org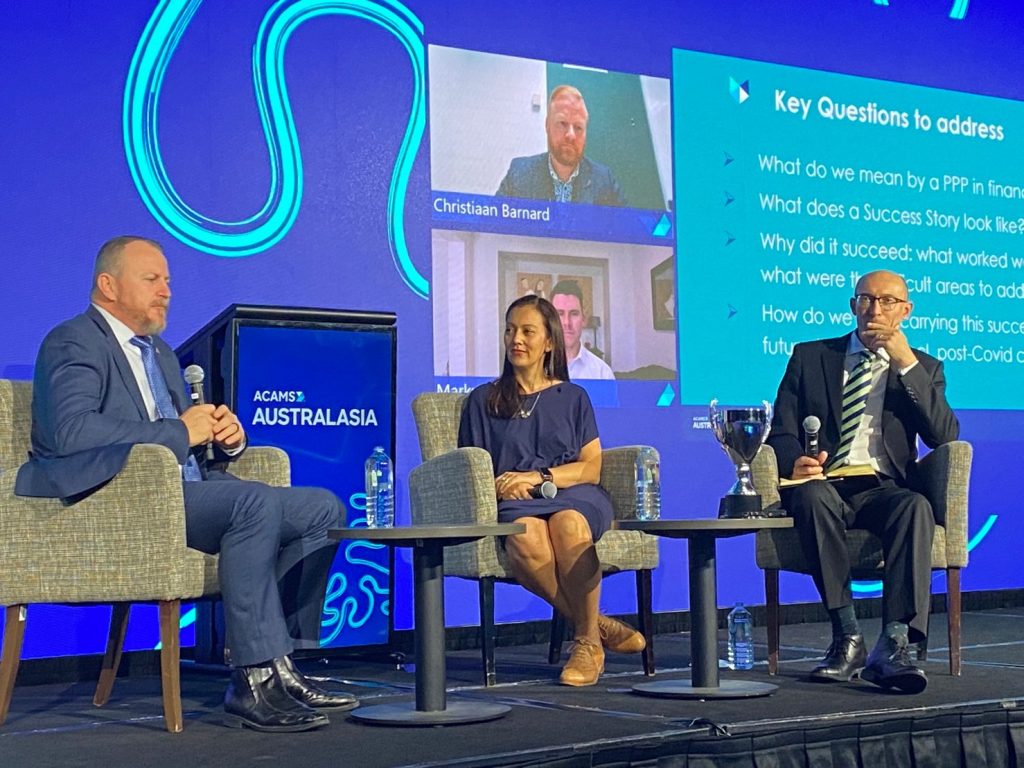 Presenting at ACAMS Australasian conference Sydney (yes, in person!)